Managed Web Hosting & Domain Management
We are proud to be trusted with web site code, e-mail routing and a plethora of other valuable client data. We ensure the strictest standards are adhered to and that every precaution is taken within our networks to protect these valuable assets.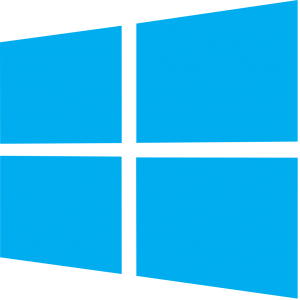 Secure Server Environments (VPS) with Cloud Scalable SSD disk, CPU, RAM
Internet Security Auditing and Consulting
SSL Setup and Administration
IMAP E-mail Administration and Support
Microsoft Office 365 Administration and Support
OneDrive Cloud Backup Administration and Support
ICANN Accredited Domain Registrar: www.namemysite.ca
Our team's creative and technical expertise allows your web site to realize actual and tangible results – results that grow your business. Whether you have a custom project or want to work with an existing and proven platform, we have the solution that is right for your business.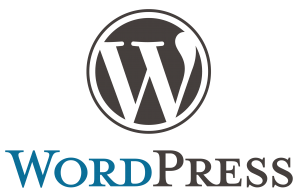 WordPress Protection Plans
24/7 Uptime Monitor & Alerts
Update WP Core (Monthly)
Update Plugins (Monthly)
Update Sitemap.xml (Monthly)
Clear Site Cache (Monthly)
Security Scans, Brute Force Protection
Monitor & Fix Broken Links
1 Hour Maintenance & Bug Fixes (Monthly)
Daily Off-Site/Cloud Backups (Filesystem, Database)

Monthly Report
Opencart and Moneris E-Commerce Solutions
With worldwide retail e-commerce sales expected to reach $1.9 Trillion this year, e-commerce is a great area for us to be involved in. Building on the OpenCart platform, we are able to quickly and readily engineer your online storefront.
DS Digital Media has programmed connections with Moneris, PayPal and Global Payments e-commerce gateways as well as a customized item import/export process from Excel.
Did you know: WordPress powers 27% of the internet.

DS Digital Media offers personalized and scalable Search Engine Optimization campaigns. We will not only write and develop relevant, keyword targeted content but we will keep you up to date with the latest tracking and reporting technologies: Google Analytics, Uptime Monitors, Security Measures and reports e-mailed for your review.
Our online marketing campaigns truly realize growth for our client month over month and year over year. Here are a few examples of what your campaign can accomplish.
Campaign Setup:
URL, Meta Data, Title, ALT & Anchor Tag Optimization
Site Structure, Navigation & Content Recommendations
Strategic Page Re-Direction
Server Directives to Encourage Good Bots and Discourage the Bad Ones
Social Media Setup and Integrations (Twitter, Facebook, LinkedIn, Google+)
Directory Submissions (Google, Bing, Yahoo)
Browser/Server Caching Directives
Minify CSS and JavaScripts
Google Mobile Test & Speed Test
SSL Certificate Setup
Daily Services:
Uptime Monitor
Database Backups
Filesystem Backups
Weekly Services:
Filesystem Backups
Database Backups
Quarterly Services:
On-Site Meetings
Keyword Research/Analysis
Did you know: Google now processes over 40,000 search queries every second on average.
Maintain WordPress & Plugins to Latest Versions
Automated Amazon S3 Cloud Backups (DB & Filesystem)
Disk, Memory, SQL and Aggregate Uptime Monitoring
Install/Update Security Plugin(s) (WordPress)
Change WP Login URL
Disable XMLRPC (WordPress)
Implement reCaptcha Feature on All Forms
Enforce SSL Protocol (Secure Sockets Layer)
Disable Comments (WordPress)
VPS Troubleshooting
Brute Force/DDoS Protection, Heuristic Firewall
Automated Virus/Malware Scanning
Maintain Strong Passwords (FTP, DB, WP Admin.)
Performance Optimization (Content Delivery Network)
$1MM Cyber Liability Insurance and Errors and Omissions Insurance
$2MM Commercial General Liability Insurance
Did you know? It only takes 10 minutes to crack a lowercase password that is 6 characters long.
Mobile Application Development
With the inevitable rise of mobile application user engagement and especially in a short period of time more and more companies require mobile applications for many purposes. Whether the app is a startup, a marketing tool, a workflow tool, a technical tool or is just about anything you can imagine, DS Digital Media can help you research, design, manage and develop your mobile application, leveraging the latest concepts and technologies.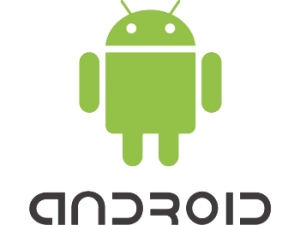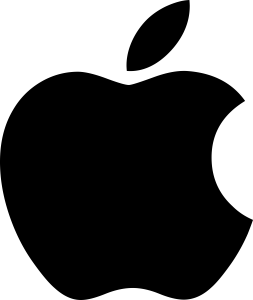 Our experience includes:
Android Mobile Development/ iOS Mobile Development
Administration of Alpha/Beta Testing Programs
Google Play Publishing/ App Store Publishing
Map Canvas and Location
Camera and Media
QR Code Scanning and Generation
RESTful API Development
App Security Considerations
Facebook and Social Media App Integration
Payment Processing
Did you Know: Apps account for 89% of mobile media time, with the other 11% spent on websites.
WE DESIGN & DEVELOP DIGITAL MEDIA SOLUTIONS