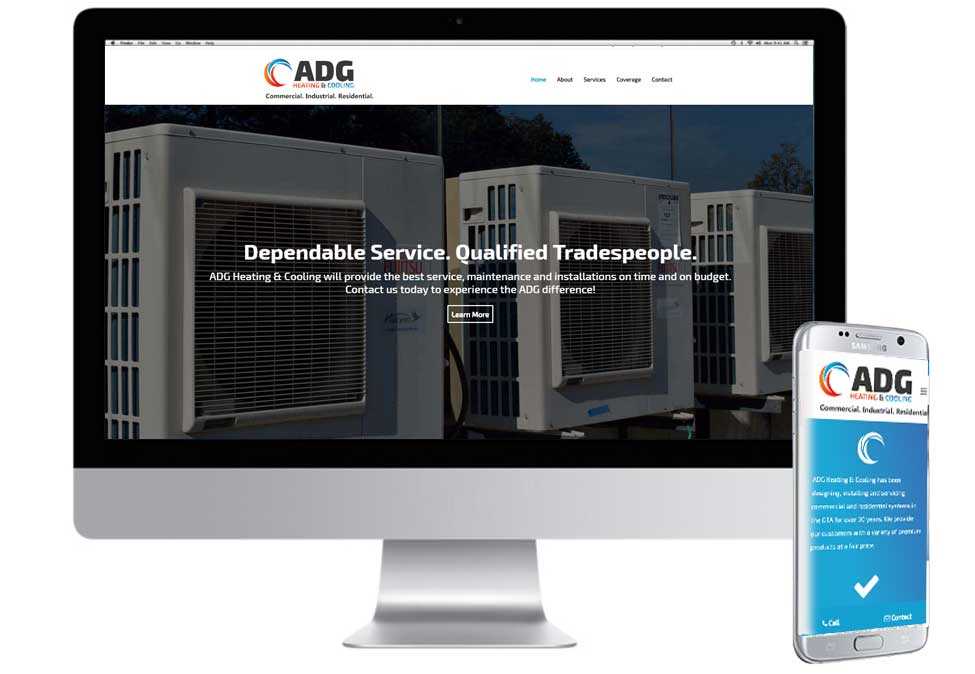 I just checked out the site. Awesome. Looks great on my phone and laptop. Very happy.  

Matt B., ADG Heating & Cooling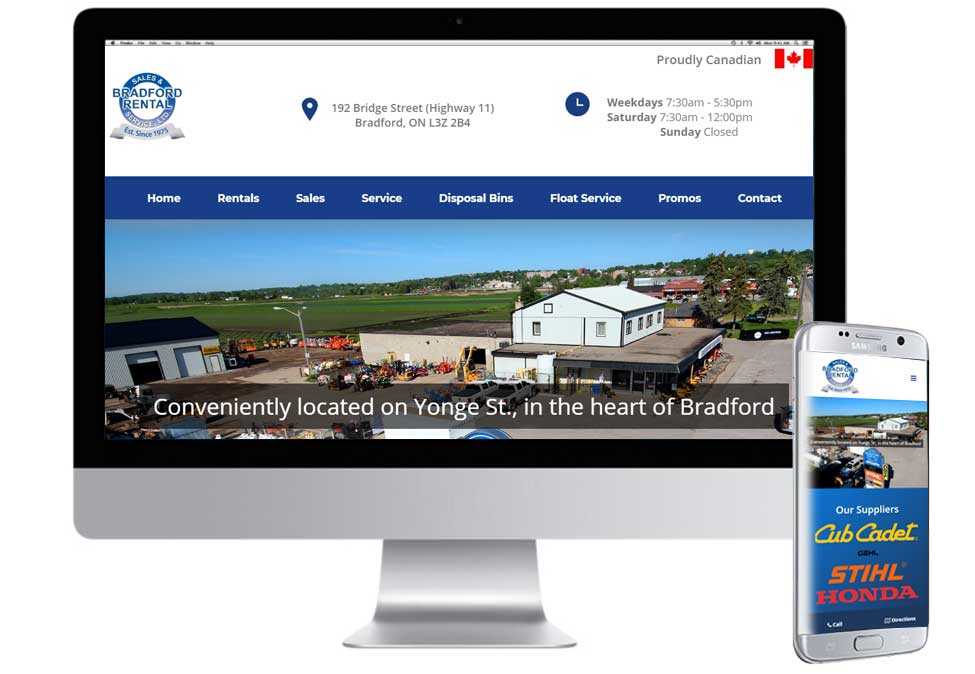 The site looks amazing and is everything I envisioned. I already got several solid leads since it launched that I otherwise would not have. Thank you, excellent work.  

Jeff P., Bradford Rental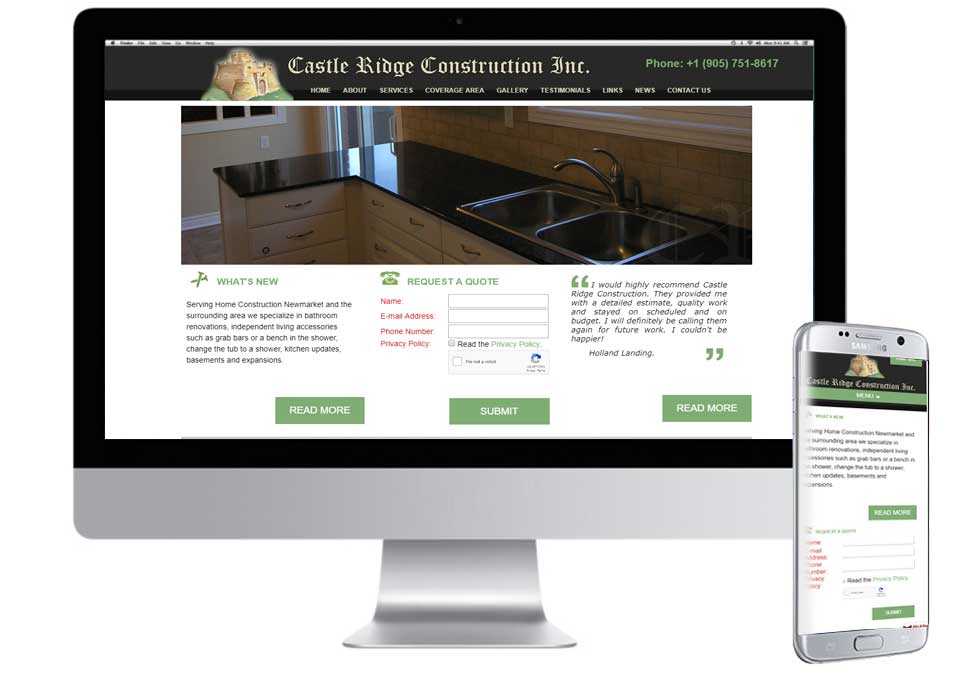 DS1 Design created the original website about 5 years ago for Castle Ridge Construction. We decided to make some marketing changes based on a proposal presented to us from another company. Worst decision we could have made. We were not provided what was promised. We cancelled that and have come back to DS1 Design. We have a great new website and a wonderful marketing plan in place with DS1 Design. In fact the first day the new site went live we received a request for a quote.It is a pleasure to work with Alex as he is accommodating, has great ideas and a professional yet friendly manner. He listens and understands what we are looking for and provides his expert advice and suggestions to achieve our desired results. We look forward to our continued relationship with Alex and his team at DS1 Design.  

Piero Di Paolo, Castle Ridge Construction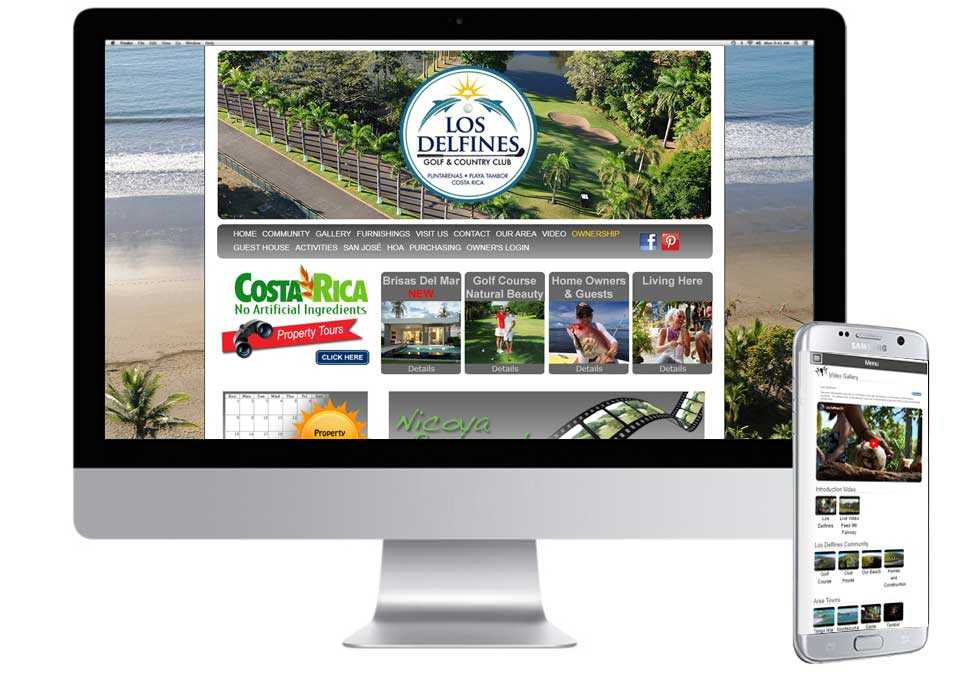 I had the opportunity to work with Alex at DS1 Design for the implementation of our customized content management platform. I was surprised at the ease of use and the effortless adaptation for our specific business needs. It allowed me to easily add and manage content and create a robust presence for our company.Down the road, due to circumstance, we were required to implement a WordPress content management solution for another web site for our business.This being my first exposure to WordPress (and second exposure to web content management) I was shocked at how much more difficult is was to use, as I had been spoiled by the personalization of the DS1 system.I would strongly recommend engaging DS1 Design for your content management needs as their attention to detail, customization and managed approach helps enable myself and our business on a daily basis. Keep up the great work.  

Jessica Schutt, Executive Manager, Los Delfines Costa Rica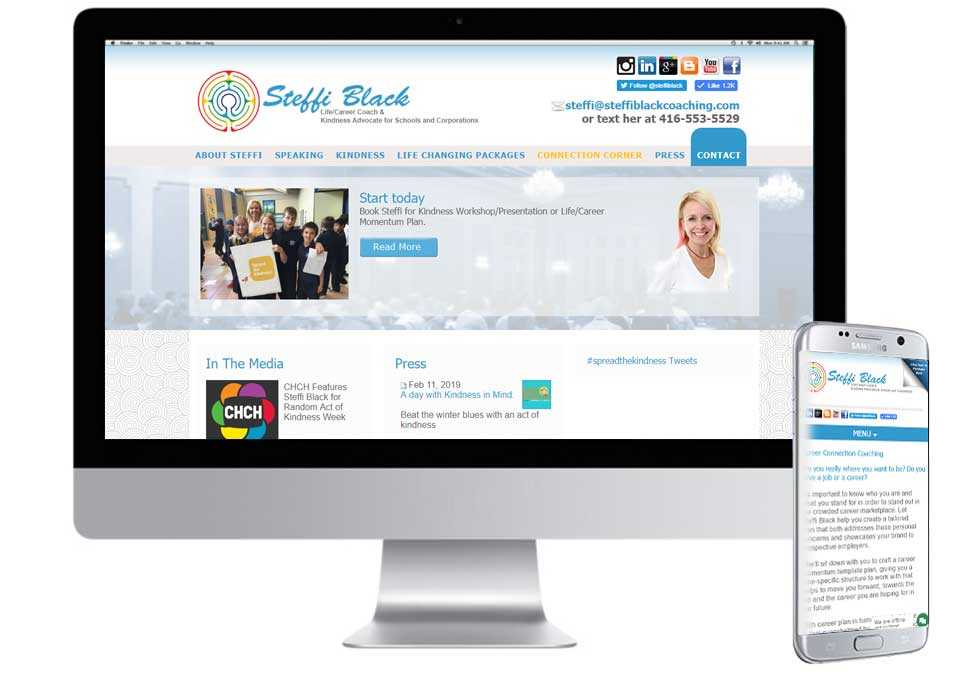 It is wonderful to have the design and technical expertise of Alex Charlton of DS1 Design. No question is too much, and he takes the time to explain how he works and how you can work more productively in website and social media updates. He is also incredibly responsive and helps with plan to keep you on track with your growth. I have been delighted with his knowledge and care as I grow my coaching business.  

Steffi Black, Life/Career Coach & Kindness Advocate for Schools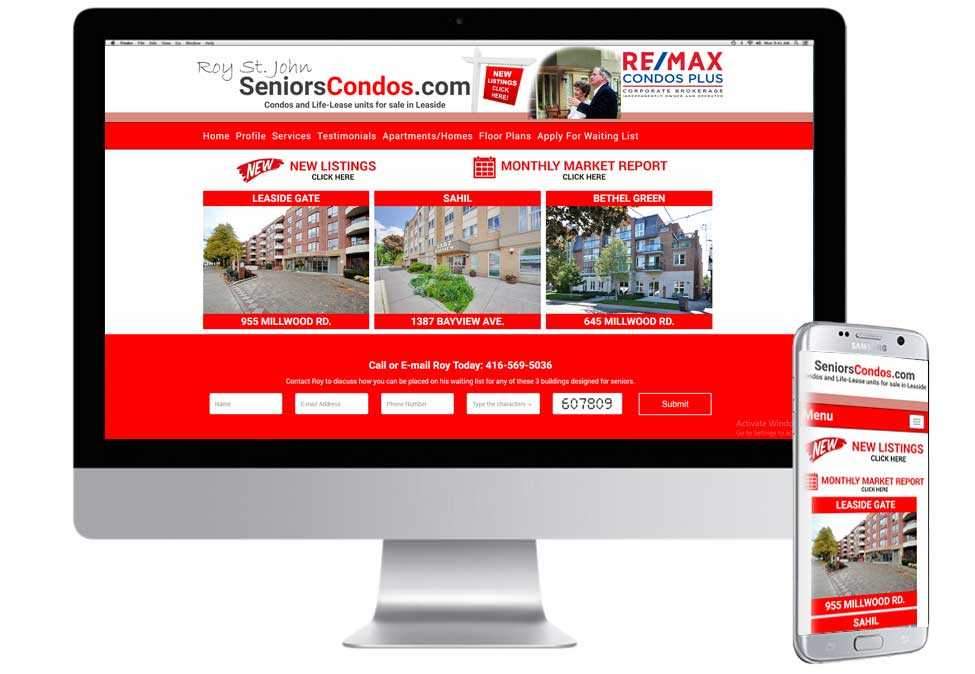 I wouldn't hesitate to recommend you and DS1 Design to anyone needing an effective web presence that gets results. I average two solid new leads every week.You are creative and smart at what you do. It makes me look good!!  

Roy St. John, RE/MAX Condos Plus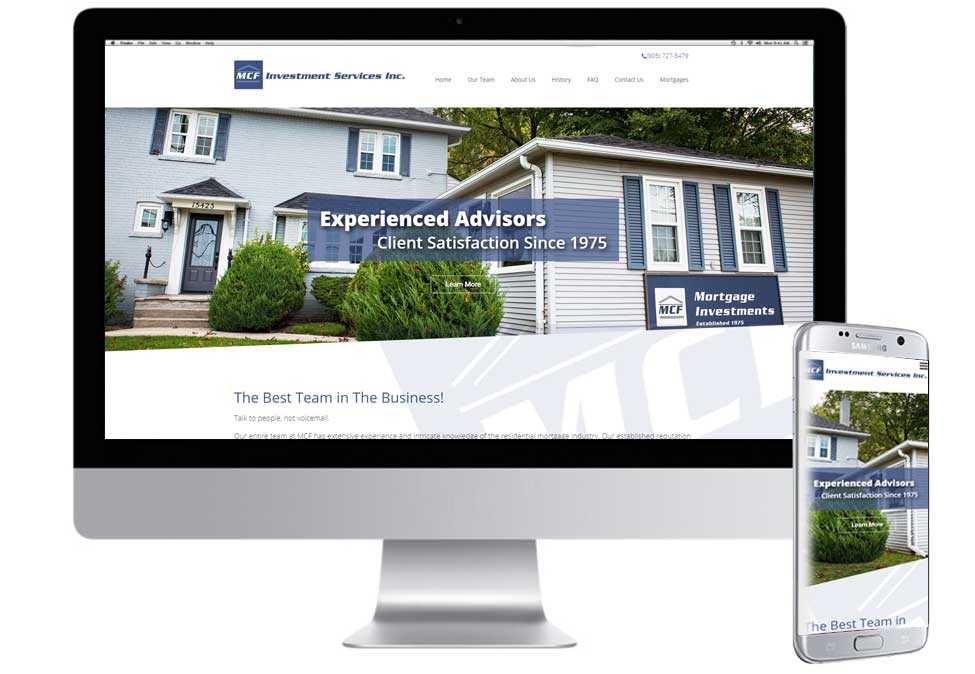 Alex is very professional and is always on top of what the next step is with your project. It's nice to have one point of contact during a project to keep things simple and focused.  

Jeff S., MCF Investment Services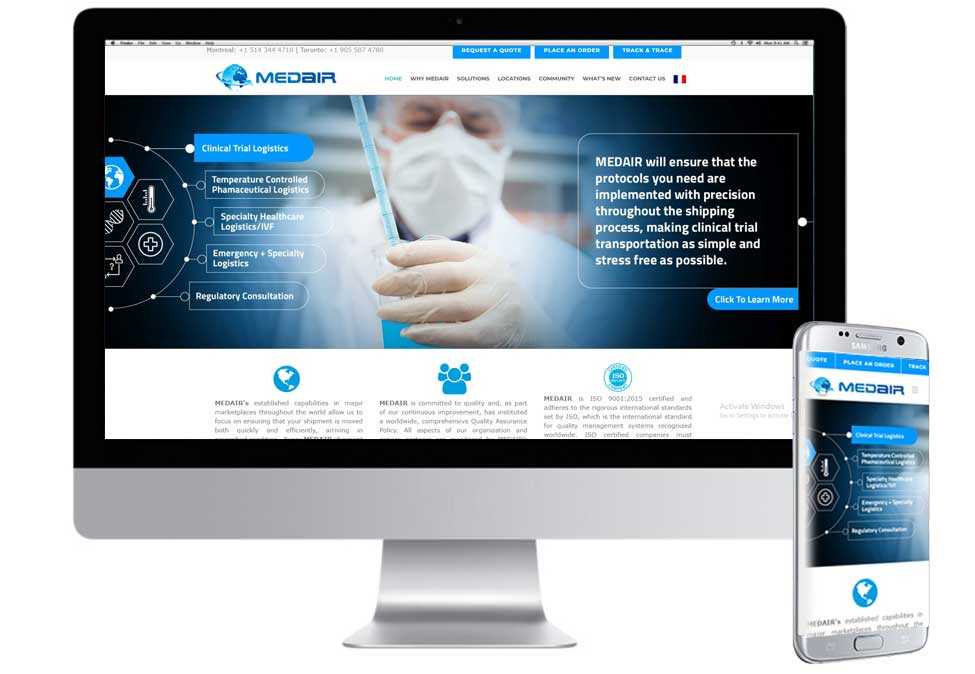 Alex Charlton and his team have designed Medair's web-site, brochures, conference display booth (with video displays) and is now providing this all in a French version… at short notice. We have retained his services repeatedly and 100% of all our requests have been met to the absolute highest level of service. He is also always on time, creative and provides his services at fair value. I would recommend Alex for any project he offers to take on. Above all, he's nice to work with 🙂  

Andy Davies, Managing Director, Medair Life Science Transport Solutions 

  I was very impressed by Alex and his team. From the beginning of the project Alex was professional, patient and attentive to my needs and vision. His guidance through the project resulted in a fantastic final product www.warrenlandry.ca which will stand up to most other real estate web sites out there! The site is aesthetically pleasing, fast, functional and will expand easily as I list more properties. Thanks again guys! Keep up the great work.

Warren Landry, Sutton Group Incentive Realty Inc.

   DS Digital Media are professional, efficient and effective. Alex knows what he is doing and consistently delivers excellent service and product. He's experienced and deals with every customer need and concern quite easily. He's always got the answers or knows where to get them. I highly recommend them.  

David G. 

   I have worked with Alex for over 4 years from startup to ongoing support of my IT requirements. Easy to work with and always there when the need for his expertise is required. Professional and great to work with in every respect.  

Peter Scully, President, UBIC Vehicle Solutions Inc.

   I've had the pleasure of working with Alex on a couple of web development projects. His knowledge and expertise allowed us to develop websites on time and within budget. Alex is excellent a making recommendations for improving user experience. I would recommend him to anyone who is looking for a website developer.  

Michelle Flynn, Account Manager, McLellan Group Marketing Communications 

   I had been working with DS1 Design for several years, hosting my sites canadahifi.com and taveshow.com, as my site was implemented with WordPress, I decided I no longer required DS1's managed hosting and switched to GoDaddy in order to increase my bottom line. At first the service seemed fast and customer friendly but I definitely did not read the fine print! A few short months later, service slowed, support was lacking and my site was actually unreachable to many of my customers and colleagues. So, with much hesitation I called Alex at DS1 Design and asked him for his help – which he was quite happy to offer. Alex matched the price and service provided by GoDaddy and facilitated a painless transfer back to his server, offering some software and hardware upgrades in the process.I am very thankful for the level of professionalism and service demonstrated by DS1 Design in this and all situations. I would not hesitate to recommend them to support and manage your online presence.  

Suave Kajko, Westside Publishing Ltd. 

   These guys are awesome! Since we stared with DS1 Design over 3 years ago, our ranking has greatly improved and we have received many new leads through our website. Their ongoing support is a valuable asset to my business.   

Herman Koeslag, Eye In The Sky Photography.

   We've been working with Alex and his team now for over 6 years. Alex delivers LTRCorp consistent and reliable technical expertise when it comes to web and digital projects. Alex is a valued business associate.   

Caroline Yung, LTR Corp.

   Alex and his team did a great job of updating our website. We have been using them for years now and we are happy with their performance.   

Piero Di Paolo, Castle Ridge Construction.

   My experience with the DS Digital Media has been fantastic. We did a complete website overhaul, they worked attentively with us to bring our vision to life while also providing professional and creative advice to take it above and beyond what we expected.   

Hillary Bodenham, Metro Truck Group.

   Working with Alex & his team @ DS Digital Media has always been a positive experience for over a decade now, they have provided excellent service & support & are quick to come up with a solution when we are in need, highly recommended.   

Jason Skebo, Digipak Canada.

   Alex and his team have been my trusted advisers for the past several years for SEO and Web design. They have been responsive and have paid great attention to detail.   

Bob B., Guardian Technologies Solutions.
WE DESIGN & DEVELOP DIGITAL MEDIA SOLUTIONS