United Way Simcoe Muskoka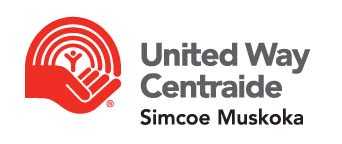 United Way Simcoe Muskoka supports the social fabric that ties our region together. Each day, in every corner of our region, they are working with front-line agencies, community partners, the private sector, and all levels of government to ensure people have access to help when they need it most. The United Way Community Fund provides stability to community agencies and strengthens their capacity to serve Simcoe Muskoka — both today and into the future.
TOGETHER, WE CAN  CHANGE LIVES.
No individual or organization can solve our  region's social challenges alone, but together  we create the power for lasting change.
MOVING PEOPLE FROM POVERTY TO POSSIBILITY
Helping meet the basic needs of our community's most vulnerable people,  giving all residents a chance at a better future.
BUILDING STRONG & HEALTHY COMMUNITIES
Creating vibrant communities, where everyone experiences  a sense of belonging and connection.
HELPING KIDS BE ALL THEY CAN BE
Providing children and youth with the support to get a great start in life,  do well in school and reach their full potential.
WE DESIGN & DEVELOP DIGITAL MEDIA SOLUTIONS